… because we all need a bit of TLC

Taking a classic car or bike on a long trip can shake a few cobwebs off, but can also shake loose the odd nut, screw, and pipe.
Having a place to make running repairs and fix little issues that have appeared since you left home can take the worry out of taking your wheels on a long driving holiday.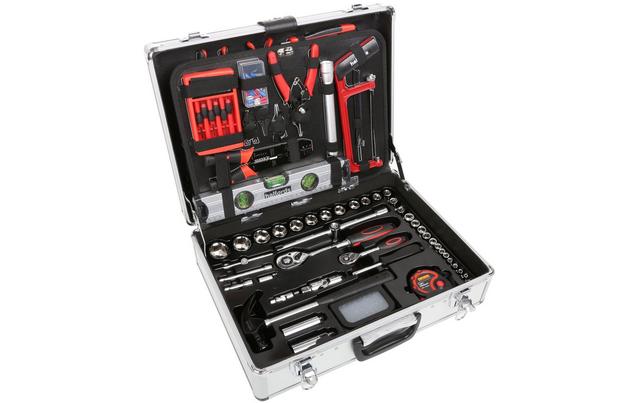 We have a wide selection of tools which guests are welcome to use at any time including trolley jacks, axle stands, car ramps, sockets and spanners, torque wrench, inspection lamps, jump starter pack, timing light, battery chargers …. and if we don't have what you need we probably know a man who does!
If you need parts for your car we're happy for you to have them delivered to Bonnes Routes in advance of your arrival or during your stay, and will also help you source them in an emergency. Many common parts can be delivered within 48 hours from a variety of online sources. We also have one of only two Millers Oils distributors in France just up the road!
Being classic car owners ourselves we're pretty handy with a spanner, and happy to help you tinker (two minds and a couple more hands always help), and can source/print information from the internet to find solutions. There are plenty of local garages with mechanics who can fix anything dating back to the days of steam (or so it seems from their forecourts). We can put you in touch with a local garage and provide transport if you need to leave your car with them.
To keep you and your holiday clothes clean, fear not - we have disposable overalls for guests in varying sizes to make sure you keep the grease on the car, rather than you. We also have nitrile gloves to save you looking like a grease monkey for the rest of your travels! Feel free to take your overalls with you when you leave - just in case you hit a snag in the rest of your journey.
For the 2020 season we aim to have a hydraulic car lift in place for guests to use. Until then you have use of our paved driveway, trolley jacks, axle stands and mechanics mat to help you get under your car to fix whatever ails it.